I think the style of these little dolls is 'Prim' as in
primitive? If I'm wrong, please correct me.
The other day over on Pintrest, I saw the picture below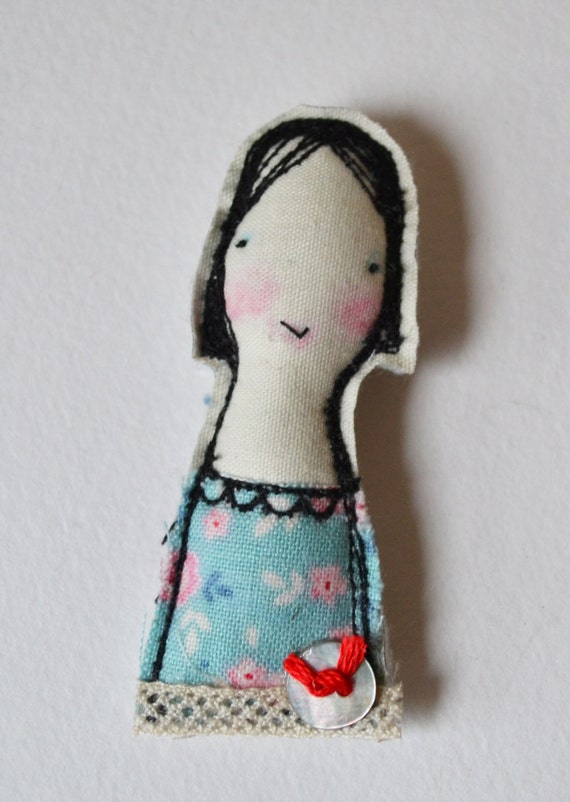 and I immediately fell in love with the style of it
and decided to have a go at making some of my own.
The first thing I needed was to get to grips with trying
to do some 'free machine embroidery' for the hair.
The closest I could find in the instruction book for my old
sewing machine was the 'darning' technique and I think
it worked quite well. It really is a loose and free action
and quite difficult to control but I'm glad I 'mastered' it!
The faces were simply done with a few marks
with a pen for the eyes and mouth and a little
chalk blusher for the rosy cheeks.
I always enjoy choosing fabrics and trims to dress dolls.
Machine stitch the fabrics on, then cut the shapes out.
Stuff them loosely, machine stitch the bottom
and attach some lace and a button.
Finally, attach ribbon at the back to display them.
Or alternatively a pin to make a lovely brooch.
How easy was that, and how lovely they all are,
even if I do say so myself.